UnseenLabs operates a unique satellite-based technology to identify, recognize and track a broad range of radio emitters and collects & processes proprietary data for  maritime surveillance.
A space-proven technology
A new space-based radio frequency (RF) detection system, developed entirely in-house (hardware and software), to detect and characterize with unmatched accuracy and in near real-time the passive electromagnetic signature of any ship (cooperative or not), anytime (day or night), anywhere on the globe, regardless of weather conditions.
Our RF technology produces a new type of data that supplements and synergizes with current technologies (AIS, SAR, Optical) to bring vessel monitoring and tracking to a whole new level of precision.
Our satellite constellation
Thanks to our unique mono-satellite technology we were able to effectively acquire, process and deliver data to our clients right from the first launch.
Continuously expanding with regular new launches, we plan for our constellation to reach its full scale by 2022, by then enabling full coverage of the globe and an optimal half-hour revisit time.
Satellite-based RF Technology will disrupt the Earth Observation market
Detection of radio frequencies emitted by all vessels, even those who deliberately choose to turn off their AIS.
Mono-satellite technology allowing the most efficient data acquisitions.
Characterization of emitter's technical parameters.
Light and interpretable data enabling quicker processing and delivery to the end-client than current technologies.
Digital unique signature applied to each frequency detected which allows tracking of vessels over time.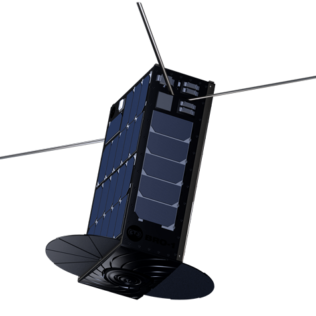 Subscribe to our solution