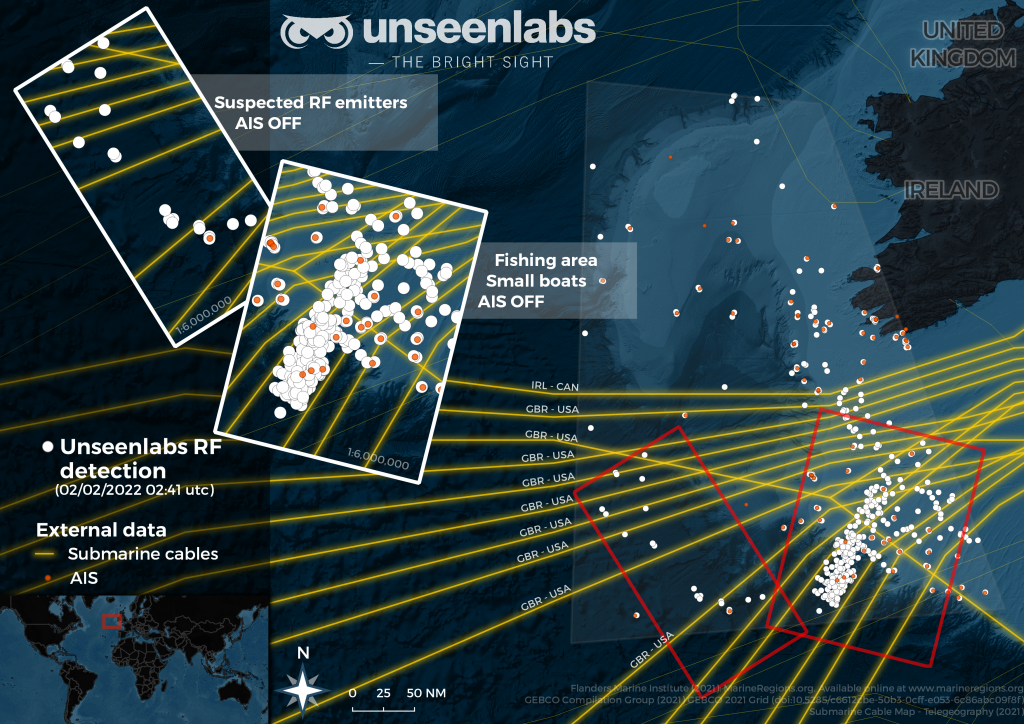 Hot News !
In the context of a worldwide maritime trade traffic still disrupted by the Covid pandemic, Europe also encounters significant geopolitical tensions at some of its borders that lead to military naval exercises from different States around the European coasts.
This week, Unseenlabs, the European leader in Space-base RF have conducted an acquisition campaign off the coasts of Ireland.
A first analysis of the context allows us to observe several risk factors:
This area can be qualified as critical because it covers several underwater telecom backbones linking North America and Europe (Ireland, United Kingdom and France),
Few commercial vessels detected during this RF campaign acquisition,
A lot of ships navigate near the coasts without any detectable AIS beacons. Probably, fishing boats as the area is usually daily frequented for this purpose,
Several vessels without AIS are detected farther to the West, located near critical underwater backbones. This situation can represent a risk to be further assessed for transatlantic telecommunications.
Interested by further content, please contact us !